Automotive

Lumitex produces custom accent lighting for a variety of interior and exterior automotive applications. These include sill plates, badging, PRNDL's, as well as overlays and accent lights. Our UniGlo® and Clad Flat Fiber™ backlighting technologies are ideal for the automotive industry for the following reasons:
Rugged - Inert, LED driven, capable of withstanding a variety of environmental conditions without deteriorating.
Efficient - Lower power requirement than EL, CCFL and LED arrays.
Adaptable to a variety of sizes, shapes and colors in a very thin format.
Light sources can be remote for sensitive areas.
Commercial Vehicle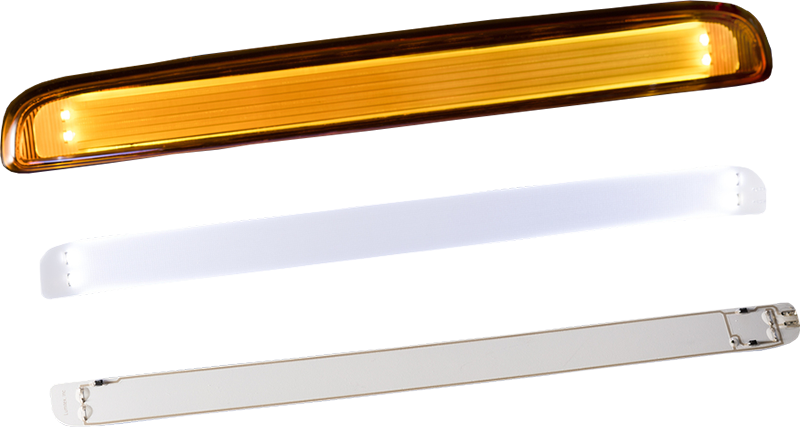 Lumitex provides durable lighting solutions for RV's, Buses, Rail Transport, Agricultural, Construction, and Tractor-Trailer vehicles. Our engineering and industry design experience provides a unique platform for bringing innovation to your products. Advantages include:
Remote Light Source – reduced maintenance needs
Rugged - able to withstand the extreme conditions experienced by Large Vehicles
Low Profile - allows designers to place light in unique areas of the vehicle
Design Flexibility - adaptable to a variety of sizes, shapes and colors in a very thin format
Aerospace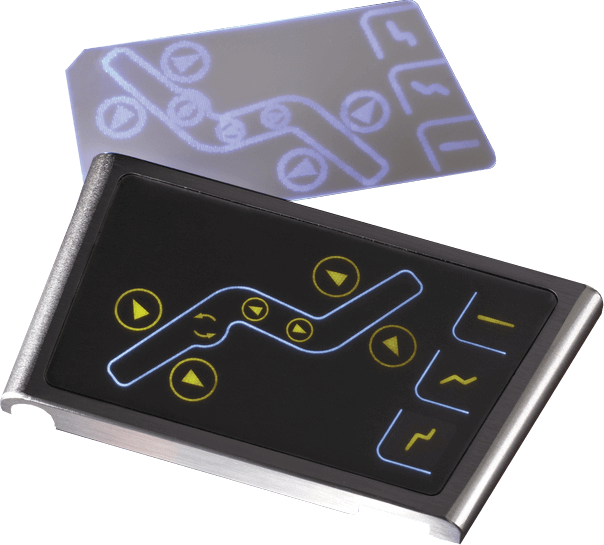 Lumitex technology is uniquely adaptable to aerospace accent lighting, due to our engineering support and value added system capabilities. Our thin profile and flexible products conform and adapt well to applications including interior branding panels, ordinance signage, ambient & decorative lighting, exit signs and functional lighting systems.