Membrane Switches & Keypads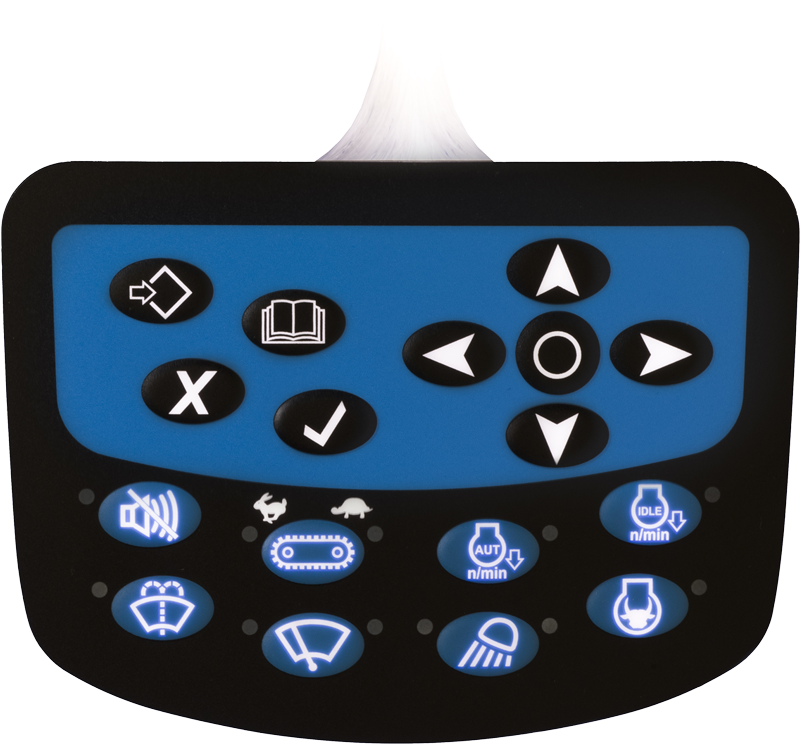 Our low-profile, flexible LED backlighting technologies are an ideal choice for membrane switch or keypad applications by offering the following advantages versus traditional lighting options:
Design flexibility: die cut holes and shapes, color change, segmented lighting, different sizes and quick, cost-effective prototypes.
Thin format, causing minimal interference with tactile response.
Design support to reduce power consumption.
Keyboards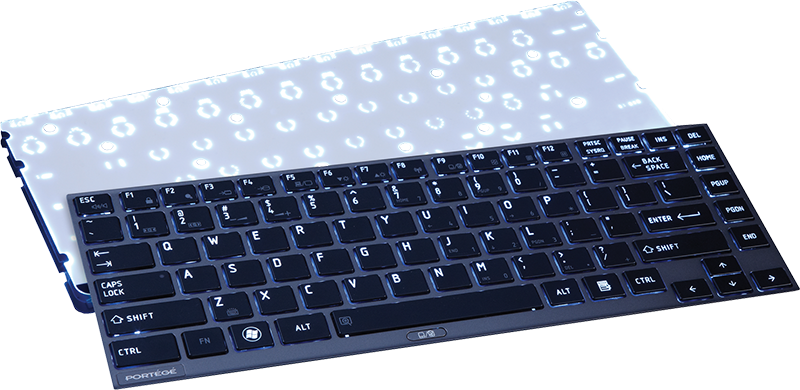 Lumitex Light Guide Technology can provide the thinnest, most optically efficient backlighting solution with highest uniformity for computer keyboards. Our solutions can save power and allow for integration of associated components like reflectors and adhesive.
Our keyboard applications are generally served from our Asia facility in Taiwan.
Capacitive Touch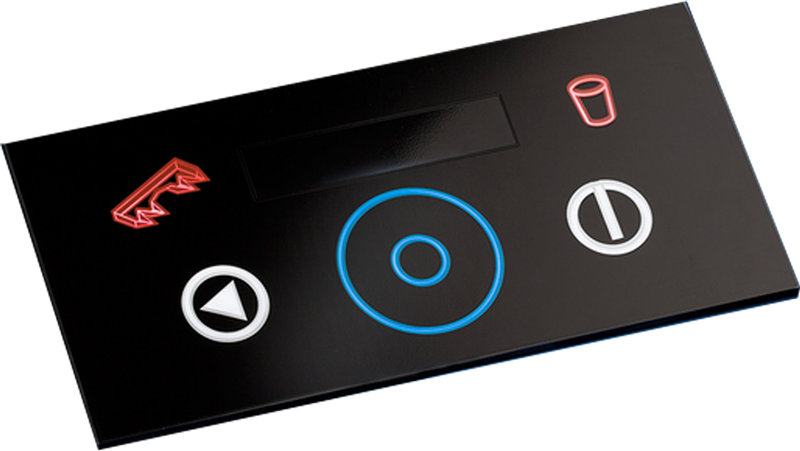 Traditional lighting technologies can interfere with the capacitive field and affect switch performance. With its low-profile, our Light Guide Film technology can provide an inert illumination layer that works well in capacitive touch applications.>/
LCD Backlight
Lumitex technologies provide backlights in custom shapes, sizes and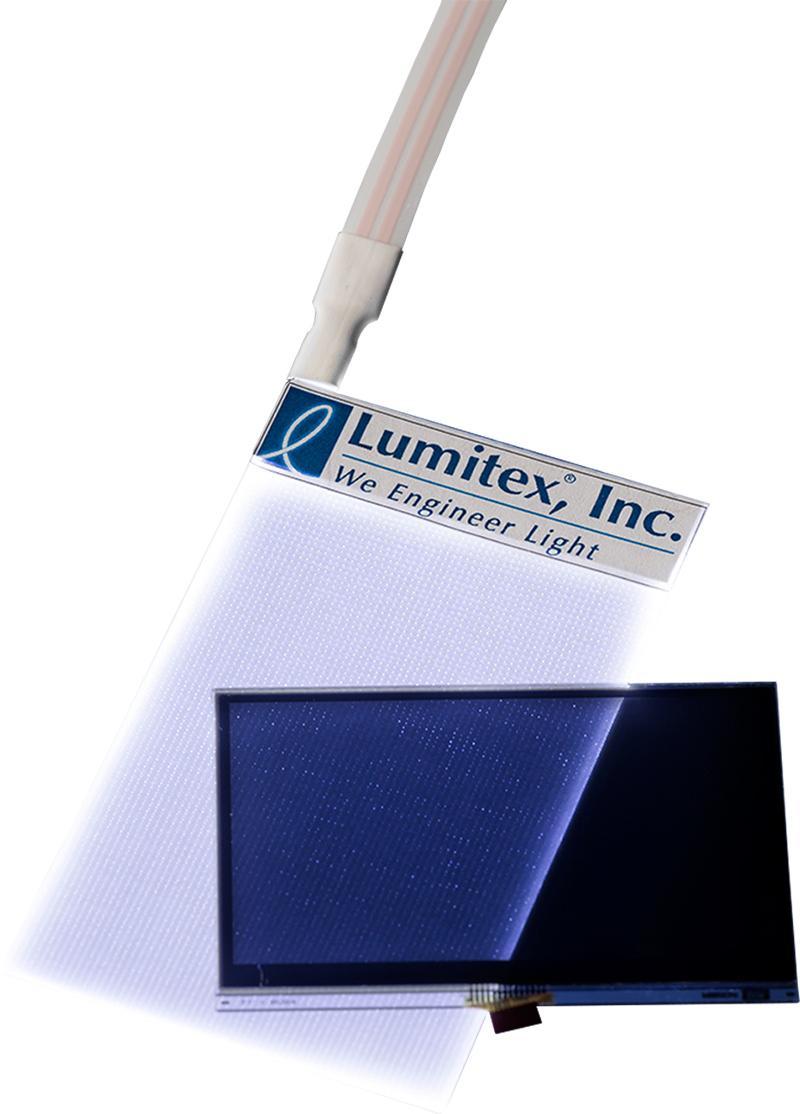 configurations. We can deliver light effectively to displays and can reduce overall power. Our thin, low-profile technologies offer:
Compact Size
Design Flexibility
"Plug-and-Play" integration
Specialty Lighting
Military
Lumitex is a U.S. company, manufacturing in Cleveland, Ohio. Our customers can use custom-designed lighting solutions that are on-shore and ITAR-compliant.
Fiber optics are used in membrane switches, LCDs, dash lighting and anti-fratricide personnel IR beacons (TRON™).
Our solutions are lightweight, rugged, power-efficient and long-lasting for battlefield conditions.
Recreational Lighting
Proprietary, flexible fiber optic technology and diverse design experience enable us to fit unusually demanding applications.
We offer modest design and prototyping charges and quick manufacturing turnaround.
Among other applications, Lumitex has designed splash lighting, laser tag vests, accent lighting, logo lighting, and light for basketball hoops, light masks, running shoes, snowboards, bicycles, and helmets.
Cut-2-Size Backlighting Kit
Includes cuttable, Clad Flat fiber panels and printed circuit board with LED lights for fast, low cost, prototype/small volume backlighting in under 5 minutes.